Hiring movers is one of the best decisions you can make, especially when relocating over long distances. But moving and storage companies long distance services aren't always as advertised. Plenty of scammers want to steal your money, overcharge for subpar services, or take your belongings and leave you hanging.
Whether straight-up stealing or stringing you along with excessive hidden fees, there are many ways for less reputable movers to take advantage of unassuming customers. Being more careful with your due diligence and selection process will help avoid scams.
It's also worth learning about the most common industry scams and red flags. You may notice some of them by simply visiting a moving company's website and discover others by asking the right questions or listening for key phrases. Take a look at what can happen when you're not careful about the company you hire to handle your belongings.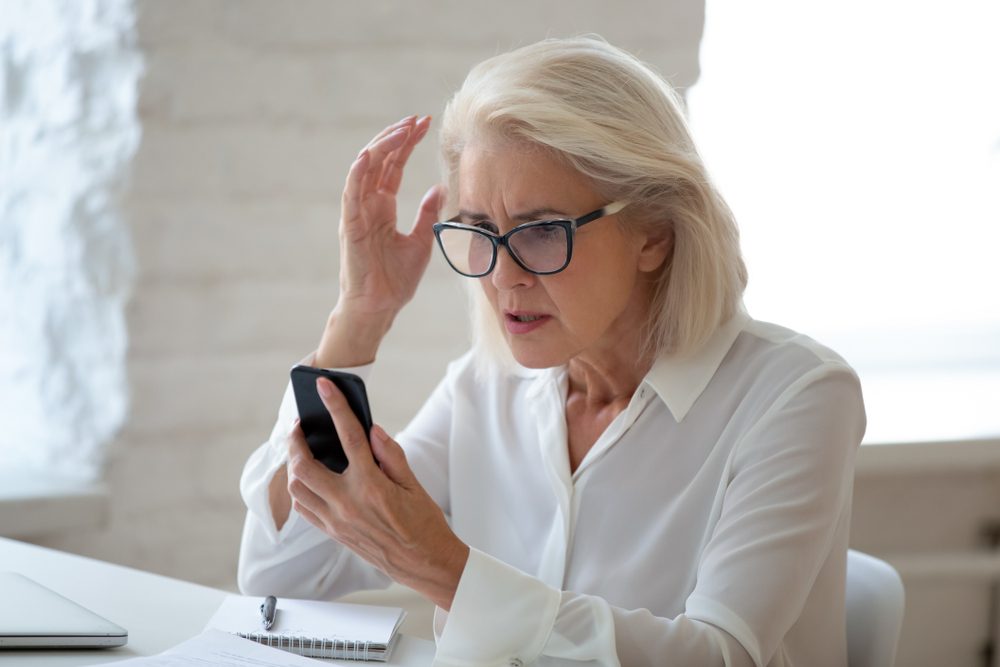 Common Signs of a Scam From Disreputable Moving and Storage Companies
No Reviews
No company in the moving and storage industry or other sectors starts out with tons of reviews. Some startups can go months without customer reviews and testimonials, even if they finish orders satisfactorily. That's because not every customer bothers to leave feedback, especially when they don't have complaints.
But some companies use these excuses for their lack of reviews. Moving and storage service providers often try to scam unassuming customers by pretending they're new to the industry. Or they don't even bother implementing a review system. Unfortunately, these scams work on customers with little time to do their due diligence and vet movers across multiple websites.
Quotes Over the Phone
The advancements in videoconferencing software and communication devices have simplified the way people talk and exchange information over great distances. In theory, you won't always need an in-person inspection to get an accurate moving quote.
Sometimes you can offer a virtual tour of the pickup and drop-off locations. You can hire moving and storage companies long distance services without meeting in person. Naturally, this requires you to send over precise cargo details regarding weight and size and photos or videos of what the movers can expect.
You can't always get an accurate quote over the phone. Companies that promise you these things are likely trying to scam you. They might want to give a lowball quote and rope you into paying hidden fees. Inflating the bill is nothing new in the transport industry.
The Service Is Too Good to Be True
Here's an example of what seems too good to be true from moving and storage companies. Long distance transportation services for everything you might need to ship from point A to point B. According to state and federal laws, professional moving companies must adhere to certain restrictions.
For instance, your average licensed movers and shippers can't move ammunition, weapons, specific batteries, propane, hazardous materials, and other items. This claim isn't technically a scam. But it's an advertising red flag and an enticing offer for certain customers. You could be looking at a moving and storage company with these outlandish claims and later run into unhappy surprises and disappointments.
No Involvement Required
Everyone who must move wants a stress-free transition to their new place of business or home. People and companies that have relocated multiple times value convenience and professionalism even more. Moving company scammers rely on this desire consistently.
Some movers will tell you that you won't have to lift a finger. They can handle whatever you need and leave it at that. But here's how a popular scam begins. It's the hourly rate scam.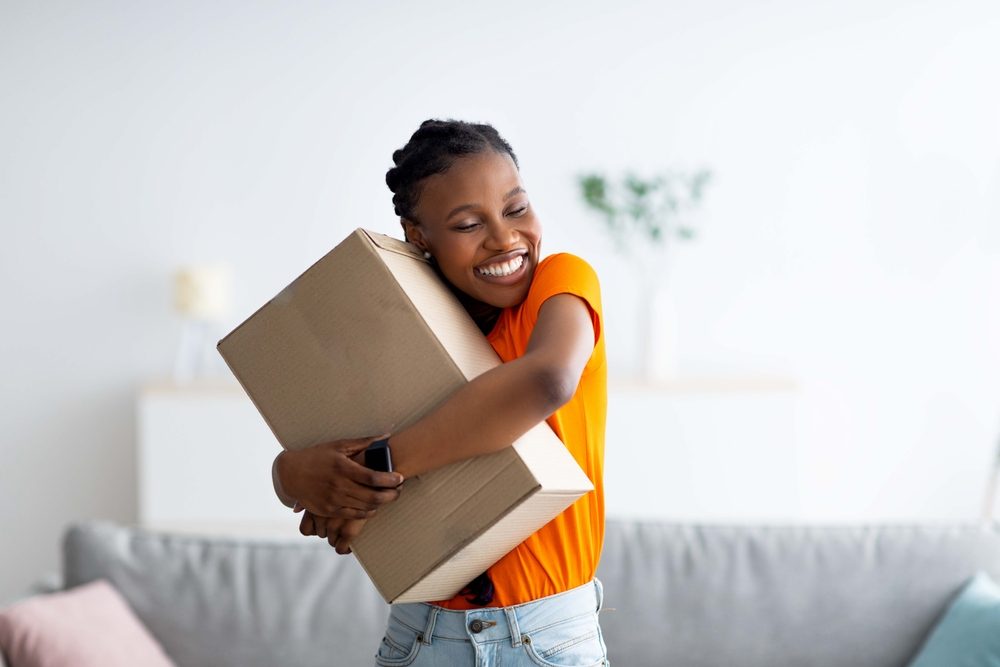 Many moving and storage companies can indeed take care of everything, and reputable ones will have a fixed rate.
Furniture and appliance disassembling
Packing
Loading
Transporting
Unloading
Installing everything in your new home
Providing temporary storage for excess cargo
These are one-stop shops for demanding customers with complex requests. However, that doesn't mean you should fork over serious cash for every service imaginable. Not all moving companies that do all the grunt work for you have your best interest in mind. Some only do this because they charge hourly rates for those services.
Without your involvement, these movers can take their sweet time getting everything ready and moving your belongings to their destination. Always get a cost breakdown before agreeing to an extensive service package.
The Best Rate on the Market
Many moving and storage companies long distance services have competitive pricing. But keep in mind that movers can have very similar expenses. That's why finding outliers regarding extremely low quotes can raise some red flags.
It's common for moving companies to offer ridiculously low prices to edge out their competitors. But cheap is as cheap does in the moving business. Sometimes going cheap means you shouldn't expect a high-quality service.
Movers may offer unique bargains but won't always use the best moving equipment, experienced staff, good vehicles, or meet your desired delivery deadline. Alternatively, you may receive a super low up-front quote only to get stuck with a more expensive bill later. And don't think that scammers won't hold onto your belongings until you can pay for their subpar service with hidden fees.
Not Getting Assurances in Writing
Another popular industry scam moving and storage companies practice is the incomplete contract. Sales reps and on-site inspectors may ask you to sign vague agreements. It's often to show a sign of good faith on your part for wanting to proceed with the move.
But by the time the contract is finished, you may find yourself agreeing to unfavorable clauses, extra fees, different delivery times and terms, etc. Avoid signing anything until you get all the details ironed out. Don't sign incomplete, blank, or boilerplate contracts in good faith. Doing that with the wrong moving company opens you up to getting scammed.
Up-Front Deposits and Payments
Every business can create its own pricing plan, including moving and storage companies. Long distance transportation carriers have greater risk than local moves for customers and movers. Therefore, you may find certain deposits are warranted.
For instance, being asked to make a deposit during peak moving seasons, for deliveries in high-traffic areas, or for multiple-trip bookings is common. Think of it as a save-the-date payment that may even be refunded should you change your mind far enough in advance.
But asking for deposits and partial and complete payments are also red flags when it comes to moving companies. Movers may take your money and back out of the agreement or ask for even more money once they send the final bill.
Ask questions about the purpose of the deposit to avoid being scammed this way. Otherwise, proceed with caution.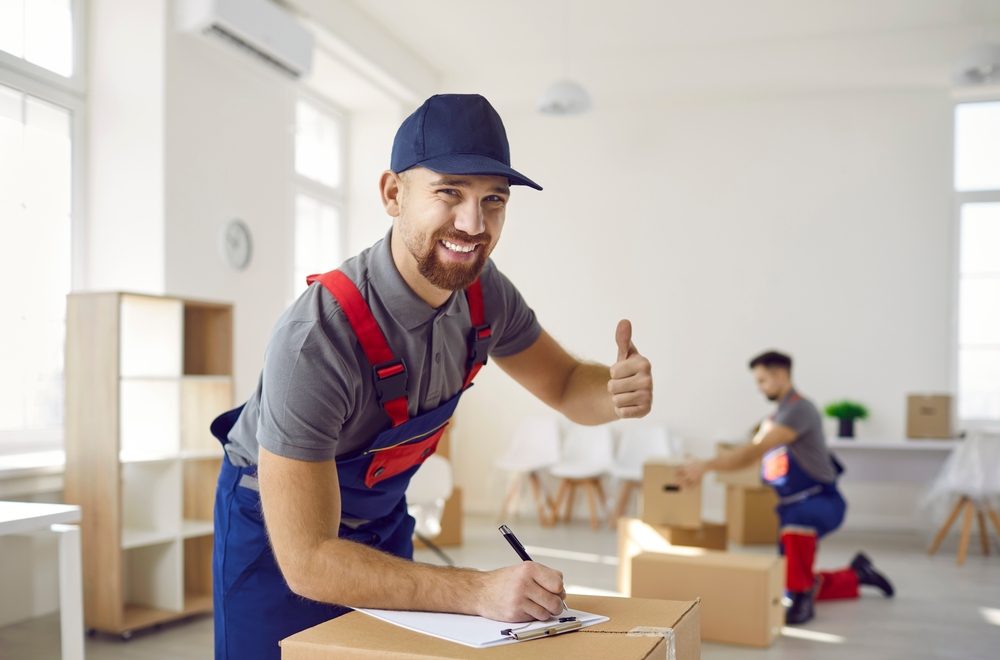 Can't Share the License With You
You may hear all sorts of excuses when sales agents, on-site inspectors, and customer service reps refuse to share valid information about the moving company's licenses. Many scam moving companies in the industry avoid sharing identifiable information with customers.
If you end up hiring one, you could lose a lot more than your money. You may not even see your belongings again.
Fortunately, you can search for licensed movers in three ways.
By the USDOT number
By the MC/MS number
By name
Go to the Federal Motor Carrier Safety Administration (FMCSA) website and vet all carriers from which you get estimates or quotes. Better yet, look them up before engaging in a conversation that can prove to be a massive waste of time.
Even if companies don't share their USDOT number, you can still find out enough information by searching for the name on the FMCSA site. If you can't find a specific mover by name, the name advertised on the website may not be the company's real name.
That is a major red flag in this industry, especially given how many movers consistently change company names to avoid piling up low ratings.
Guaranteed Door-to-Door Service
If movers guarantee things, always get it in writing and double-check the fine print. Long-distance transportation offers many scam opportunities. An industry classic involves using multiple trucks or fulfilling many orders simultaneously.
Door-to-door moving services imply that your movers make the pickup, drive to the destination, and unload your belongings from the truck. But some will make multiple stops along the route to load stuff from other customers. It's one of the main reasons why less reputable movers are more likely to damage your items.
Not sticking to a direct route and mixing and matching multiple boxes from different households makes it easy to misplace items. Having the details of the door-to-door delivery process in writing will help you hold the movers responsible for their actions.
Delivery Details Don't Matter
Beware movers that claim they can deliver anything at any time and don't need to hear details about your timeframe requirements. This common scam aims to rope customers into scheduling deliveries during the busiest times of the year.
You can expect to pay the highest industry rates if you do that. Likewise, the quality of service will likely suffer because movers are pulling overtime and extra shifts while trying to manage an influx of deliveries.
Don't let movers convince you to play it by ear. Book your delivery in advance and agree to a set schedule to avoid delays, low-quality service, and premium quotes.
Your Presence Isn't Needed at Pickups and Drop-Offs
Moving and storage companies long distance services are usually designed to offer convenience, peace of mind, speed, and efficiency. But you should take some promises and claims with a grain of salt.
For example, less reputable movers may insist that your presence isn't necessary – not during pickups or at the drop-off address. Somehow and some way, the movers can take care of everything. As enticing as that may seem, it can often be a scam.
You or someone you trust must supervise the loading and unloading procedures. Even more so when your hire movers to do the packing for you too. It's easy to play he said-she said if some of your items disappear.
The movers can claim it wasn't there to begin with, and you'll have a hard time proving otherwise in a legal dispute. Furthermore, your movers might be in a hurry to get the job done and treat your cargo like low-cost airlines treat suitcases. If something breaks and you're not there, you can't always prove that the movers did it.
Moving companies insisting you can go about your business and not worry about a thing probably have two things in mind. They either plan on doing a hasty job, or they might try to intentionally misplace some items.
No Real-Time Lines of Communication Are Necessary
It doesn't matter if you're moving two blocks over or crossing five state lines to your new address. You should always be able to track your shipment or at least get updates over the phone from the driver or a customer service representative.
Moving companies that refuse to offer this service might want to scam you or hide their less-than-professional operational procedures. At the very least, you should get SMS or email notifications. Other transport companies will give you a tracking number and even let you create an account on their platform.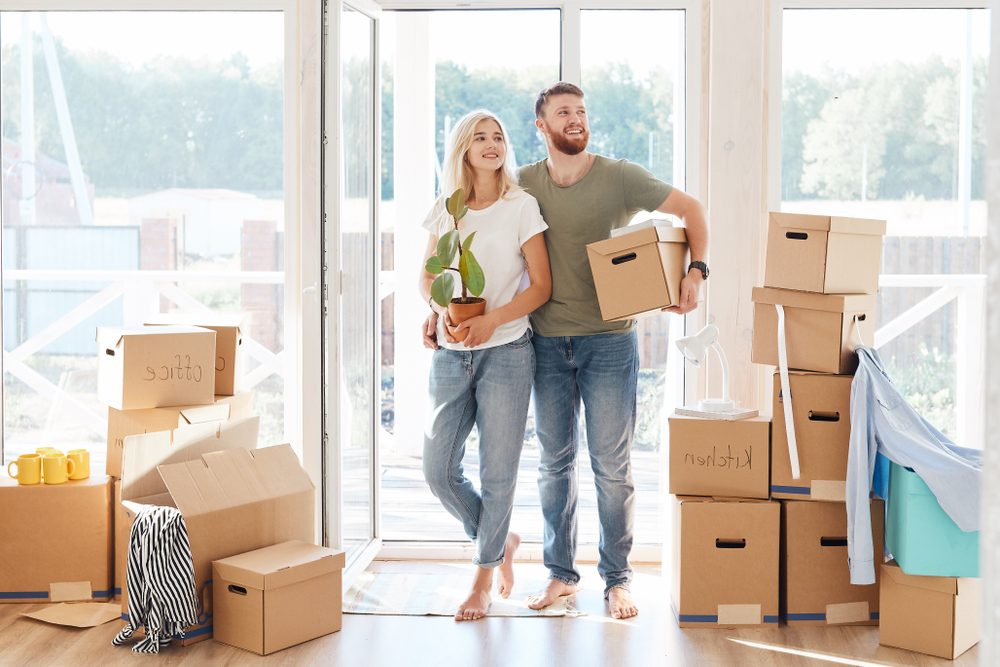 Proceed With Caution Even if You Don't Intend to Be a Repeat Customer
Although Americans tend to move a lot during their lifetime, not everyone goes through multiple temporary moves. The same can be said about companies switching office spaces. But just because you're not planning a nomadic lifestyle isn't an excuse to avoid doing your due diligence and vetting movers competing for your attention.
Too many people and businesses fall prey to moving and shipping industry scammers. Moving and storage companies long distance services offer lucrative scam opportunities, and there's no shortage of those willing to take advantage.
The moral of the story is that if something sounds too good to be true, it probably is. Likewise, sketchy or evasive answers should ring your alarm bells. If getting more information or clarification is too difficult, you could be better off talking to different movers. There are many reputable moving and storage companies around to accommodate your long-distance relocation requirements.