Moving is often dubbed a logistics nightmare whether you're doing it yourself or working with professionals. But that doesn't have to be the case for you. Knowing how the industry works and how to take advantage of certain deals can help you customize a moving storage service package. You can enjoy a straightforward residential and commercial relocation process.
Here's how storage services complement moving your household or office goods and when you should consider this combination.
Reasons to Use Moving Storage Services
Hiring movers can help you relocate faster and more efficiently. You'll waste less time, get extra muscle power to move heavy items, and leave the move in the hands of experienced professionals. But some movers only do one thing – they pick up your stuff and drop it off at the delivery address.
While that still covers a large portion of the relocation process, it isn't always enough to enjoy a stress-free moving experience. Something as simple as hiring a company with storage facilities or third-party moving storage service providers can help you in many scenarios.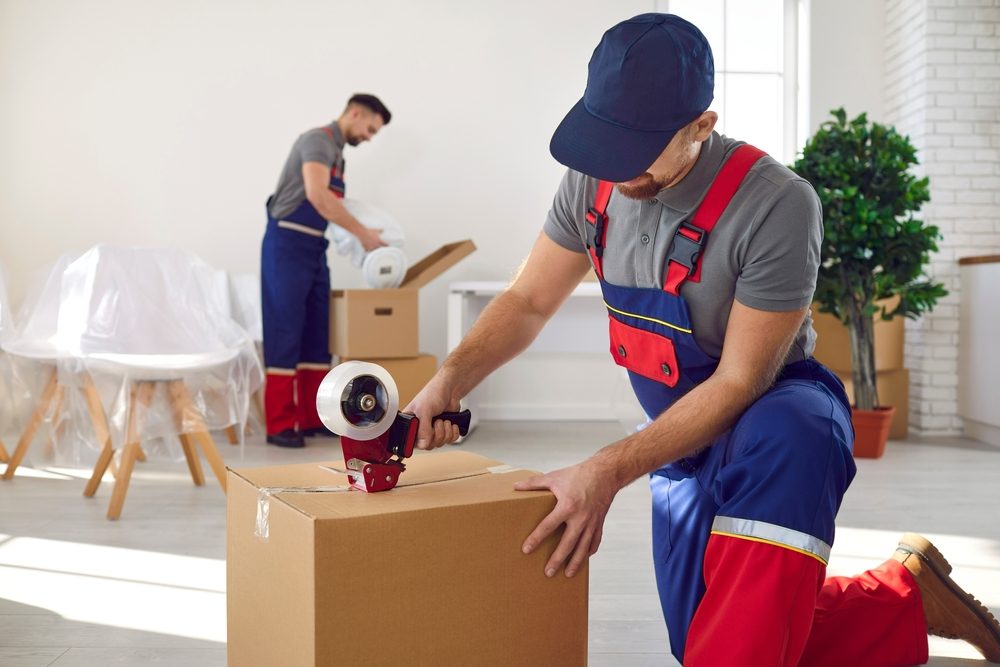 Your New Home or Office Isn't Ready
People often want to move within a specific timeframe. But a lot can happen to derail those plans. Your new home might still need work before you can move in with all your furniture, appliances, and personal belongings.
Perhaps the new office space needs renovation, or you have yet to clear the old furniture left behind by the former tenants. Finding a good transport company isn't enough during some residential or commercial relocations. You may need moving, storage, and packing services to make the transition smoother and less stressful.
Companies that provide moving storage solutions can save you time and money. Without this included service, you may have to spend inordinate amounts of time to identify the best warehouse or storage unit to house your excess items.
Speed Up the Process and Declutter
Many homes have old furniture that isn't exactly vintage or antique. Perhaps you have keepsakes, clothing, appliances, children's toys, holiday decorations, and a bunch of other stuff you don't want to toss just yet.
Since you must vacate the premises, you may need to pack up everything. So how do you decide what to take and throw away when moving? You could ship everything from point A to point B with a moving company. But more cargo space and weight will incur a higher transportation cost.
You could throw away some of your things. But without enough time to sort through everything, you risk disposing of valuable or essential items. A temporary moving storage solution can make everything easier. With a moving company, you can focus on packing and shipping your essentials immediately.
Everything else can be packed and shipped into a storage unit you can visit later to filter out unnecessary belongings and furniture. Companies with moving, storage, and packing services can help you do it all with minimal fuss.
Keep Your Cargo Safe and Together
If you have a couple of friends with big garages or some extra storage space, you can get away without paying for third-party storage by taking them up on their offers to let you store your stuff. But that's not the same as having one storage unit you can visit anytime to go through your belongings.
Moving and storage companies can provide you with ample storage capacity and round-the-clock security. Better yet, you might find warehouses and units tailored to your unique needs. Some items, like antiques and paintings, often require precise temperature control. Valuables need extra security, and so on.
Storing belongings in temporary moving storage is an excellent idea. You won't have to make two, three, or more trips to and from the storage unit when you finally have room for your things or decide to let them go.
You won't have to worry as much about theft. And most importantly, you can rest assured you'll be able to access the storage unit with a truck or trailer to make pickups and drop-offs as needed.
Get a Better Deal
Companies specializing in moving, storage, and other similar services can often give you a better overall deal. Working with a one-stop shop for all your relocation needs simplifies the logistics of residential and commercial moves and helps minimize your expenses.
That's because movers apply the same principle as consumer product vendors. Buying products in bundles is generally cheaper. Buying bundled services or service packages is more affordable than hiring multiple individual service providers to oversee specific aspects of your relocation.
Benefit From Liability Coverage
Leaving your belongings in an unoccupied home or cheap storage unit isn't safe. Not only can someone steal it, but other things can happen. For instance, flooding or fire can damage your items beyond repair.
Cheap storage unit providers are unlikely to have more than basic liability coverage. The reimbursement might not be enough to cover minimal repairs, let alone pay for destroyed items. But working with reputable moving and storage services often comes with extra liability coverage, protection, and options to purchase additional insurance.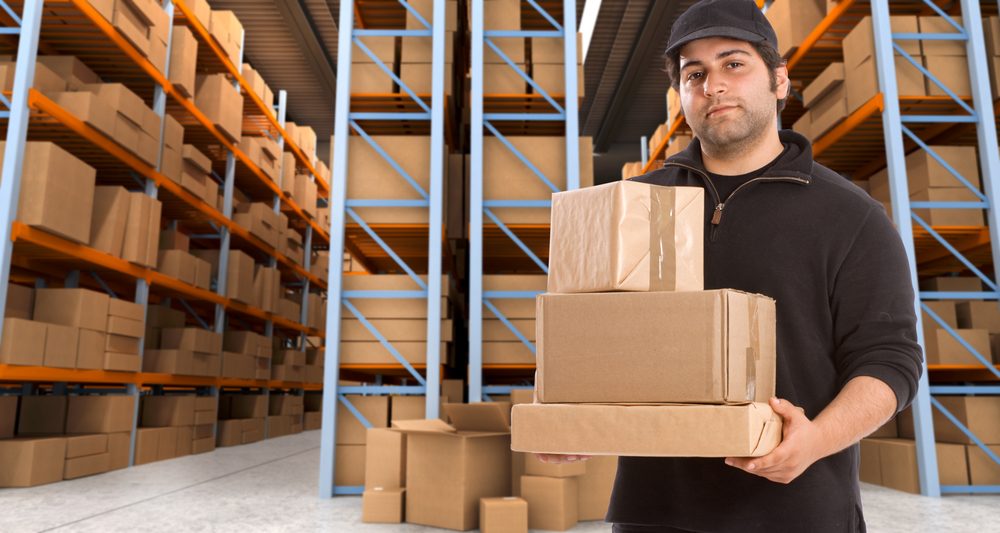 How to Find the Best Storage Service When Moving
There are a couple of considerations to keep in mind when researching moving, storage, and relocation specialists.
Get Clear on What You Need to Store
Not everyone has the same storage space needs. People and businesses can temporarily store all sorts of items during residential and commercial relocations.
Furniture
Kitchen appliances
Lighting fixtures
Vintage and antique furniture and furnishings
Clothing
Valuables
Paintings
Cars
Motorcycles
Network and IT equipment
Workstations
The list can go on. But because this list is so diverse, you must pay even closer attention to which moving and storage company you hire to manage your move.
If you need to store furniture, you may need to hire a crew that can disassemble, package, and transport it safely to a large storage unit. The same goes for electronics and antique furniture pieces. Extra care and handling are necessary to ensure your belongings are protected.
Moving and storing cars, motorcycles, and other vehicles requires specialized equipment and trained personnel. Operational and non-operational cars may have different requirements regarding tools, procedures, transport vehicles, and storage solutions.
Paintings and other artwork may need climate-controlled storage units and specialized packaging to prevent damage and wear. Each move may need a different approach and team to oversee the process. Understanding your storage needs will help clarify the situation with moving and storage companies before hiring them.
Clarify the Storage Costs
The term temporary storage is too broad for comfort. Maybe you need to rent a storage unit for a couple of days or weeks. But you may need it for a few months or a year. Not all moving and storage companies offer long-term storage.
Temporary might mean something different to various companies. So before hiring someone to handle your move and keep your belongings safe, it's best to estimate the maximum amount of time you need the unit. It can prevent awkward situations later.
Talk About Storage Costs
The quality of the storage space is often reflected in the price. But that's not always the case. Working with moving, storage, and shipping companies can come with hidden fees. It isn't uncommon for movers to attract customers with cheap introductory storage prices.
Some of these companies don't tell you that the price only applies to a set period – days, weeks, or months. Once that period is over, you may have to pay crazy premiums to keep your items in the same storage unit.
Increasing prices over time is an accepted business practice in the moving and storage industry. But you may still be able to find good discounts, lock-in move-in rates, or companies that don't drive up their prices exponentially every month.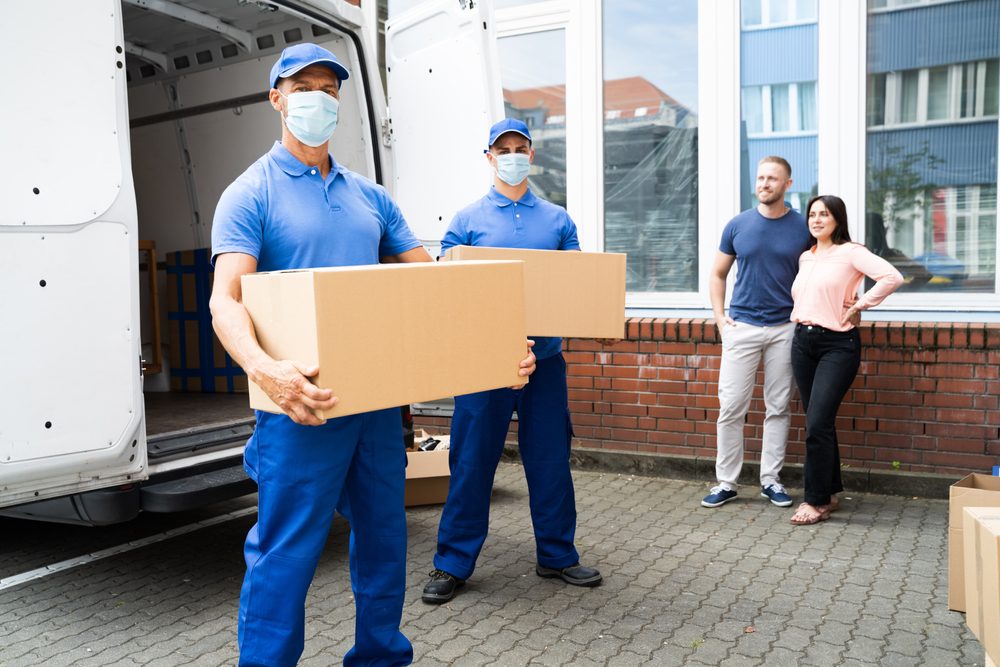 Look for Accessibility
Three factors affect the accessibility of storage units.
The company's storage facility visiting hours
The location of the storage facility
The facility's layout
Say you're in a rush to move and decide to pack and ship most of your stuff into temporary storage. In that case, you may need to visit the facility multiple times. Maybe you'll need to spend hours in the unit weekly to categorize your items and decide what to keep or throw away. But how much access do you get?
Perhaps the company's regular visiting hours interfere with your commute or work hours. Not every storage facility offers 24/7 access. That may not be a deal breaker, but it's more convenient when moving storage companies can accommodate your busy schedule.
You may also need to pick storage options based on their location. Getting there can be problematic if the storage unit is too far from your new home. You may have to pay even more to ship the rest of your cargo to your new home or office.
Lastly, find out how accessible the facility is for personal cars, trucks, and trailers. Tight and narrow layouts make maneuvering large transport vehicles difficult. It can limit shipping windows to a few hours per day. Know these details before hiring a storage company to find what's best for you.
Is Packing Included?
You're already saving time by using moving, storage, and one-stop shop shipping companies. You can head over to your new home or office and wait for your belongings to be delivered. The movers will transport what you can take with you and put the rest in a storage unit.
That doesn't mean you get to avoid involvement in the relocation process. What if the moving company doesn't have a professional packing service included in the cost or sold separately as an add-on? That means you must buy packing materials, learn the correct techniques for different items, and start packing days or weeks in advance.
Ask about the company's packing options if you want to save even more time and money and get some peace of mind. Specialized movers tend to have better packing materials than what you can find at your local hardware store. They use quality boxes, wrapping paper, bubble wrap, padding, etc. Moreover, you can get a team of movers and packers to categorize everything and load your cargo efficiently in the back of the truck or trailer. This can spare the company from making extra trips and save you money on the final bill.
Don't Forget to Compare Quotes
Comparing movers can be easier and faster than comparing moving and storage service providers. The latter comes with extra considerations for customers. That means comparisons take more time, and moving costs may increase significantly.
But comparing quotes for moving storage services isn't all about minimizing your expenses. Getting a better deal can be helpful if you're on a tight budget. Comparing quotes and offerings ensures you can get the best service package for your unique moving and storage requirements. Sometimes paying for convenience and security is worth the extra cost.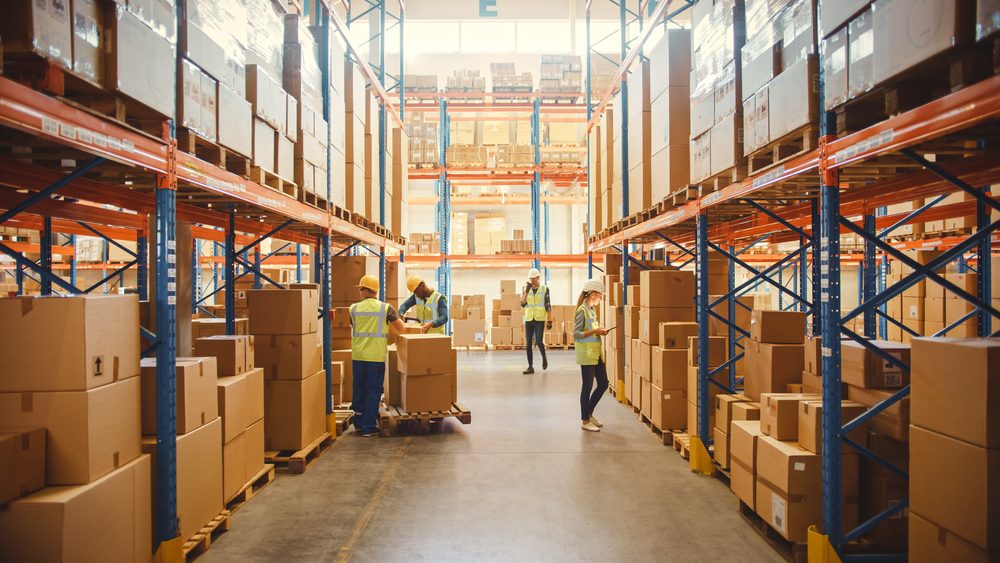 Make a Smart Move
Moving, storage, and packing companies can be money, time, and life savers, to some extent. Movers that offer a bit of everything can untangle the messy logistics of short and long-distance relocations for homeowners, tenants, and businesses.
You can't always haul everything yourself or move into a new place with all of your old belongings. You may have to sell some stuff, dispose of old furniture, donate it, or make extra room. These things can throw a wrench in your moving schedule and lead to financial, timing, and other complications.
Getting temporary storage for your items can be a very smart move in many scenarios. And if you can get the same company to handle the transportation, storage, and packing for you, the process will go a lot smoother. Remember that there's an excellent moving and storage service for you as long as you're clear on what you need to accomplish.
Compare quotes, talk to sales reps, iron out the details of your move, and let someone else manage everything expertly, so you don't have to.