Most people who want to hire moving and storage companies do a quick Google search or ask a friend for a recommendation. A couple of quick glances at a mover's website and a brief phone call are often enough to make a decision.
But that's not even close to doing your due diligence. Hiring local movers or transport companies isn't a decision to make lightly. You may end up overpaying for subpar service and make your moving experience even more stressful.
Consider asking the following questions to get peace of mind when deciding on moving and storage companies.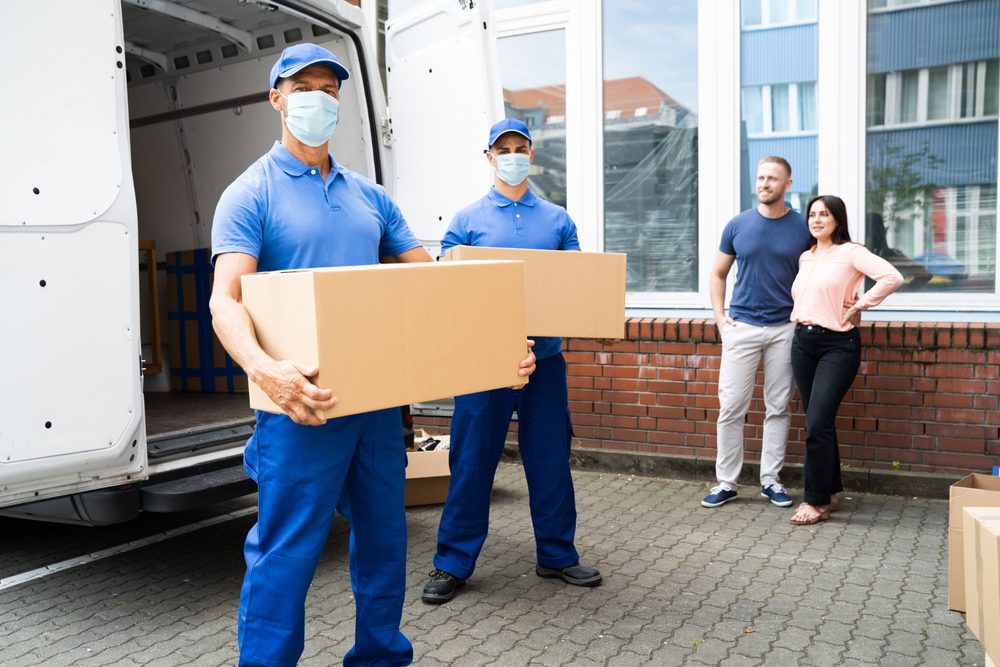 Are They Licensed?
You might think all moving and storage companies operate legally and have the necessary licenses. But there are plenty of scammers working in the logistics industry. Granted, even licensed movers can charge exorbitant prices or do a lousy job. Make sure you're hiring a legitimate local or out-of-state mover.
Unless already listed on the transport company's website, ask for its FMCSA accreditation. You'll want to get the USDOT number and the MC number. These identification numbers are assigned by the federal government.
Once you get the number, be sure to check it in the FMCSA database. You're looking for "Authorized" next to the company's operating status field. If it's not there, that's a sign to stay away from that company, as they may not be legitimate.
What Coverage Do They Offer?
Every legitimate mover will have some form of insurance and cargo coverage. The government forces all local, national, and international moving and storage companies to provide basic liability coverage to their customers. This is a beneficial consumer protection measure and is one less thing for us to worry about during a move.
Usually, basic liability coverage insures your cargo at $0.30 per pound for in-state moves and $0.60 per pound for out-of-state transportation. But imagine moving a 150-pound sofa or display case. If it were to break, the $45 or $90 reimbursement from the mover's insurance company wouldn't cover much of the original purchase cost or potential repairs. You couldn't replace the damaged item for that price.
What you're looking for are options for additional coverage. Some moving and storage companies have better insurance and liability coverage plans than others. You may even find transporters willing to cover your items in the event of total loss.
Insurance information is essential for picking the right movers and shippers to handle your relocation. It's vital if you're moving valuable appliances, antique furniture, art, and other expensive assets.
What Is the Moving Cost Breakdown?
You'd be surprised how many people get billed a much higher amount after agreeing to a lower price during negotiations. Hidden fees are prevalent in the moving industry and are also red flags to stay away from some companies. Before you hire movers, inquire about their hidden fees.
Transport and storage companies can hide these fees in the contract's confusing legal jargon or refuse to disclose them willingly. Reputable movers will share this information if you ask them. This shows you know a bit about how the industry works.
You can't always count on getting a straight answer from a customer service representative. If you're unsatisfied with the answer and fee breakdown, check some customer reviews for signs of hidden fees.
Can You Track Your Shipment?
Not all moving and storage companies have implemented the latest technology solutions into their operational processes. And even some movers that do may send email or SMS notifications that will probably arrive too late anyway.
Today's customers deserve a bit better, whether shipping items locally or internationally. Ask movers if they offer shipment tracking. Knowing your cargo's location in real time will help you feel less stressed, especially if a delay occurs.
Not having real-time tracking shouldn't be a primary deal breaker. But it's definitely a nice bonus and often doesn't cost extra.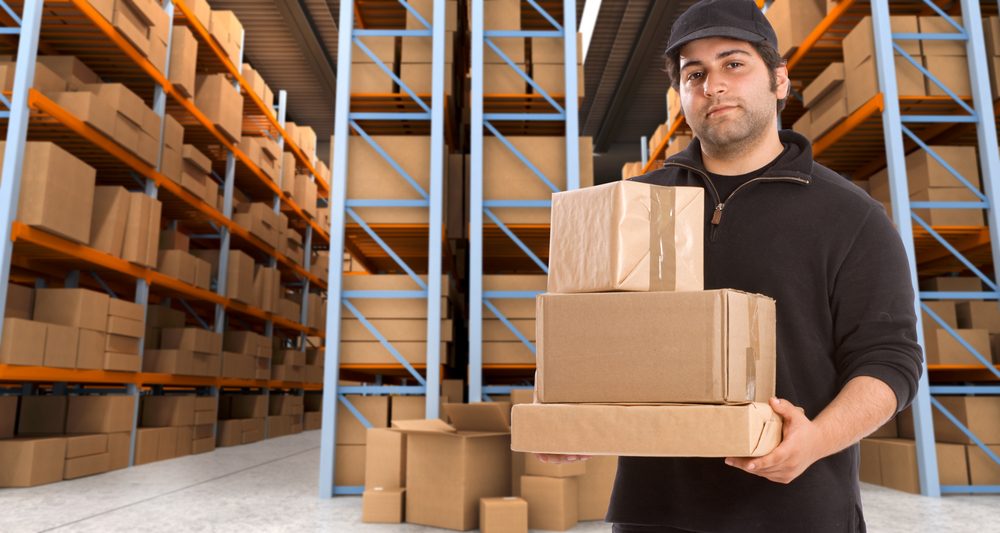 Is the Delivery Date Guaranteed?
All reputable moving and storage companies will state a delivery date estimate. However, few of them offer guarantees. The reason you want a written confirmation for the delivery date is extra peace of mind, and a potential discount if the movers arrive late.
How do you know if the delivery date is guaranteed? You should see the clause in the contract. If the company doesn't include it in the contract, your items aren't committed to reaching the destination on time. It means the movers won't suffer any consequences for making a late drop-off.
Guaranteed delivery dates usually imply that transport companies reimburse customers and offer discounts when they're late.
What Is the Process When Filing a Damage or Loss Claim?
Moving companies with good insurance plans and extensive liability coverage may seem trustworthy. But all that coverage is meaningless if you don't know how to file a claim for missing items or damaged cargo or if the movers make it too cumbersome.
Each mover may have its own internal processes or procedures. You must know all the steps required to file a valid claim and have your items reimbursed or replaced. It's one of the most important questions you can ask a moving company sales or customer service rep.
You may find that the website information isn't always as detailed as it could be when it comes to registering complaints or claims. The more you know about the process, the easier and faster it is to resolve unfortunate situations. Customer reviews are crucial when determining the ease of filing an insurance claim for damaged goods with certain companies.
What Payment Methods Do They Accept?
Any move can be expensive, even switching addresses in the same city. Along with the cost breakdown, it's essential to know about the moving company's payment options and plans.
Some movers prefer to run a cash business. Others may not accept checks or cash. And in some cases, using a specific payment method could entitle you to a discount.
Always ask movers about payment options to find the most convenient and cost-effective solution for your move. At the very least, you'll know if you should pay up front or get some cash together when the movers reach the final destination. Some movers allow online tipping for the workers, but some cash on hand for a job well done can't hurt.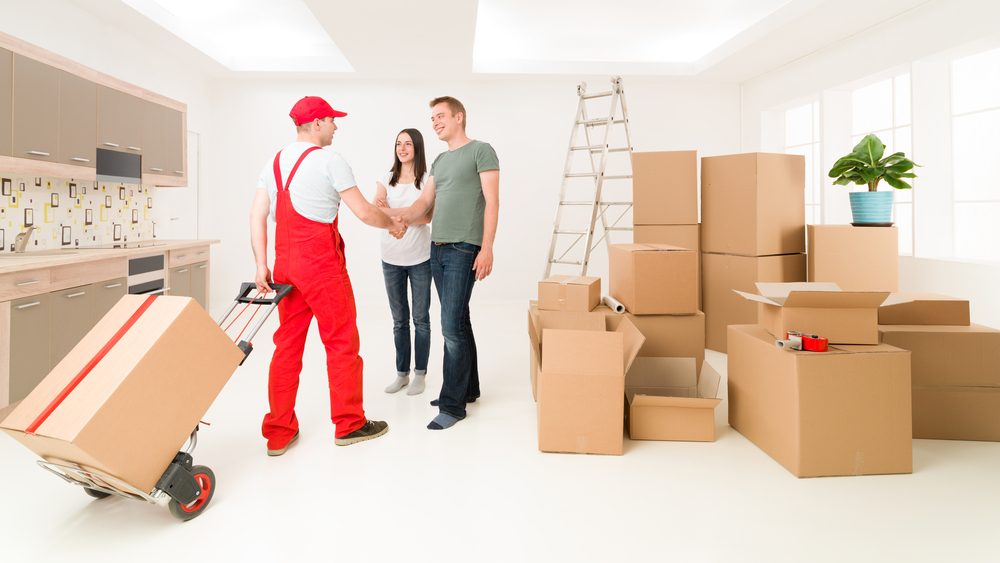 What Is the Moving Contract Cancellation Policy?
Sometimes you may schedule a move weeks or months in advance, but your plans fall through. Perhaps you didn't get that new job, or your current landlord gave you a better deal. Maybe you ran into financial problems or simply changed your mind about relocating. There are tons of reasons to not go through with a planned move.
It will help if you learn about your cancelation options and the moving company's policies. Some companies will charge a cancelation fee, while others will let you cancel without any penalties. It can come down to many factors like timing, reasons for canceling, the total cost, internal policies, etc.
What Affects the Quote the Most?
Each moving company can choose their own formulas when calculating quotes for moving cargo from point A to point B. But some moving and storage companies may value various factors differently.
Getting the cost breakdown is essential for understanding what you're paying for outside any special services you require.
A typical moving company will factor in the weight and distance traveled of the cargo. But additional considerations like seasonality, delivery timeframe, hourly labor rates, and other factors may apply. Some movers may even charge for fuel and add a fuel surcharge for high gas prices.
The more you learn about the quote breakdown, the easier it is to budget your move and pick the best moving and storage company for you.
Are Employees Background-Checked?
Many people who hire moving and storage companies usually want a full-service package. That means everything, from packing to transporting to unloading and installing in the new home or office. Thus, transport companies send entire teams of movers to your location to prepare and pick up your belongings.
You can get peace of mind knowing that the company you hired vets its employees. After all, they're strangers to you, and now they're in your house. You're less likely to run into crews with a history of losing and damaging items if the moving and storage company does a background check on all its employees.
What Discounts Do They Offer?
Moving companies don't always offer discounts for paying up front or scheduling a move weeks or months in advance. But they may have other discounts for specific customers.
For example, some movers offer discounts for seniors, students, and military families. Others give better rates to AAA members or have seasonal and holiday packages. Ask what you can do to get the best rate possible.
It's easier to negotiate when you have some time and don't need to move urgently to a new home or office.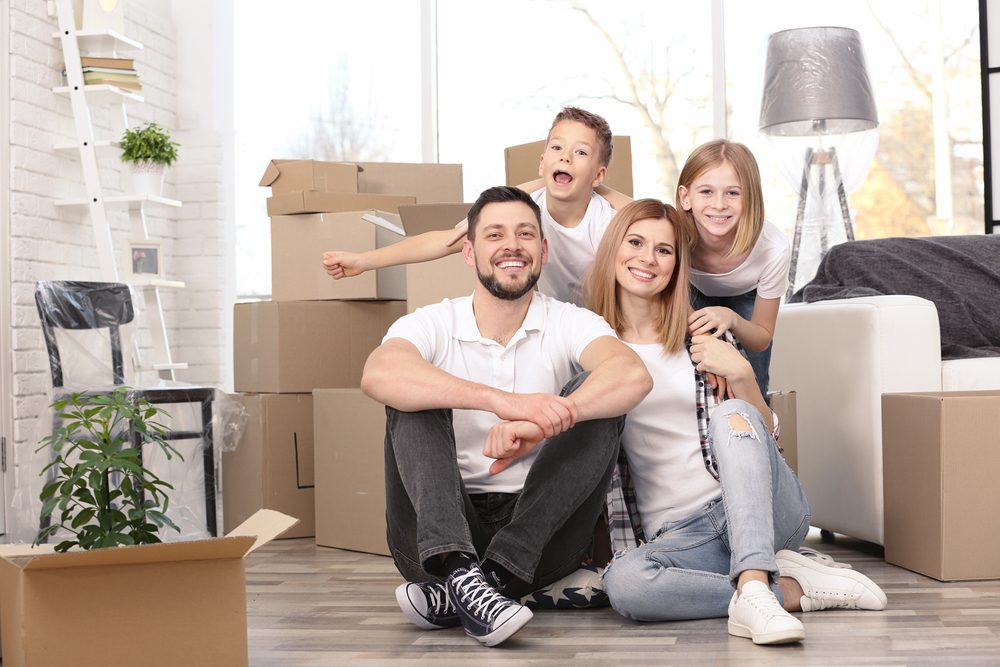 Does Scheduling a Move Imply a Binding Estimate?
It's easy to believe that binding estimates are standard industry practice. But that's not always the case. Movers may intentionally give you a low estimate and then charge more for the actual move. Nothing prevents moving and storage companies from calculating a much higher quote and sending you a pricey bill unless you get it in writing first.
Binding estimates aren't guarantees of a low price. But they prevent movers from scamming customers by enticing them with low prices and billing a fortune for their services after the fact.
Naturally, not having a binding estimate isn't a deal breaker if you're hiring a trustworthy company. Yet asking this question steers the conversation in a much-needed direction for you to get the information you want.
What Storage Options Do They Have?
Since you're looking at moving and storage companies, you should learn more about their storage options. Movers may have warehouses, basic storage units, or work with third-party storage providers.
They may have local warehousing or a large network of national storage units. You must know the details if you need to temporarily store some or all of your belongings. It's even more crucial to clarify the storage options when moving out of state. The proximity of the storage units to the final destination can affect the delivery timeframe and pricing, so that's something else to keep in mind.
What Moving Services Do They Offer?
Not all moving companies offer the same service package or have the same experience in all fields. For example, some moving and storage companies may specialize in residential moves. Others may focus entirely on commercial relocations.
Some companies prefer to manage local or out-of-state moves, while others have a more international presence. Each move can be very different and require specific skillsets, connections, equipment, and transport methods.
Here's a list of moving services you may want to ask about before hiring a moving company.
Local moves
Long-distance moves
International moves
Commercial moving and storage
Residential moving and storage
Vehicle shipping
Motorcycle shipping
Electronics shipping and storage
Permanent change of station (PCS) and military family moves
Heavy equipment moving and storage
Experience in a particular field means that the movers are more likely to give you a better rate on those services and have the proper tools, vehicles, and staff to transport your cargo safely and efficiently.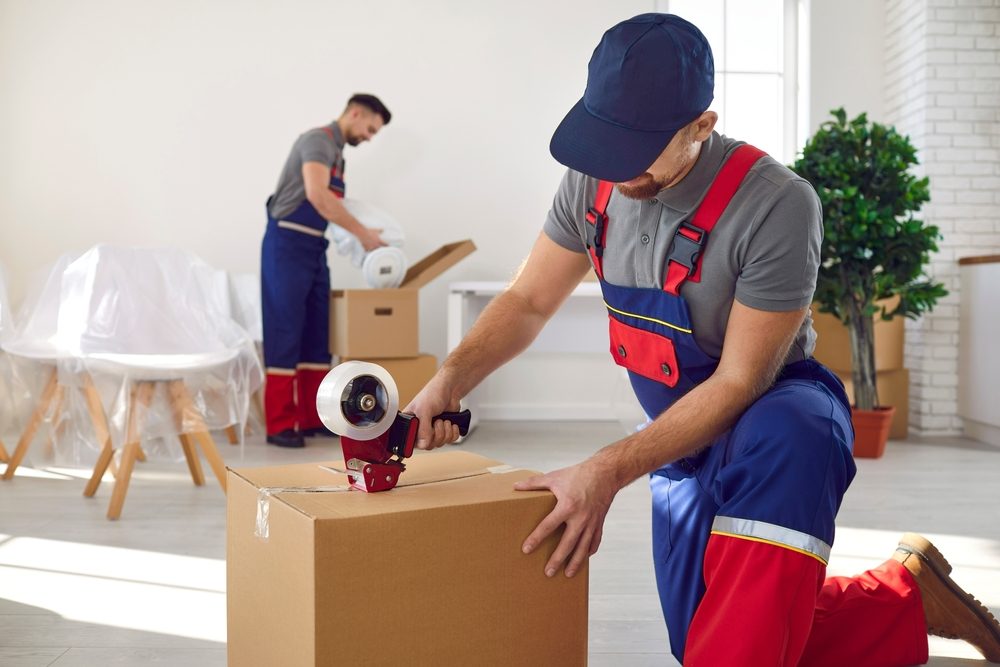 Do They Offer On-Site Quotes?
Understanding the quote breakdown is important. But what you think you might pay can be different from what you actually have to pay if movers don't quote you fairly. Although video conferencing has made remote communication seamless across nearly all industries, getting on-site estimates from moving and storage companies is still the best way to go.
Movers must learn the specifics of your home and surrounding area to determine the complexity of packing, moving, and loading your cargo. Staircase design, tight spaces, lack of elevators, difficult parking, long driveways, and other factors can make the job harder. The moving and storage company may need to send more or fewer movers to get the job done without delays.
You'll want a moving company that offers fair quotes and assesses the situation carefully before giving you a contract to sign. It ensures a smoother moving process and prevents running into unfortunate situations or getting massive unexpected bills later.
Don't Settle for Poor Moving and Storage Service
Many moving and storage companies can probably meet or exceed your expectations. But with thousands of businesses to choose from, making a decision can be challenging. Asking the right questions will give you more information than a website or pamphlet might disclose.
More importantly, the answers will tell you if the movers are a good fit for your unique transportation and temporary storage requirements. Ask the questions in this article to find the best moving and storage company. You'll get peace of mind, save money, and have a better overall experience.