It's tempting to believe that any four- or five-star local moving company is up to the task when you want to move to a new home or office space. But that's not always the case. Choosing between the best local moving and storage companies is a delicate process. Finding the right fit, people, and service package to handle your unique request takes time and thought.
Making a local move with a transport company near you is the right idea. But here's what you should know about the services you may need and how to differentiate between movers.
Main Reason to Use Local Movers With Storage Units
You never know when you might need to send some of your household items or office equipment to a temporary storage unit. Imagine moving into a house that isn't fully renovated, or an office building that hasn't been fully cleared by the previous tenants or owners.
Although you can move quickly into a new space, it doesn't mean you can bring everything you need with you on moving day. And while this can be frustrating on long-distance moves, it's not much easier during a local move.
Local moving and storage companies offer the best of both worlds. They have the services to load, transport, and unload your cargo to its destination. In addition, they can store cargo you can't leave behind or move immediately.
Some moving and storage companies have warehouses for this specific purpose. Others may work with third-party storage providers. Either way, you save time and money compared to finding temporary storage solutions yourself.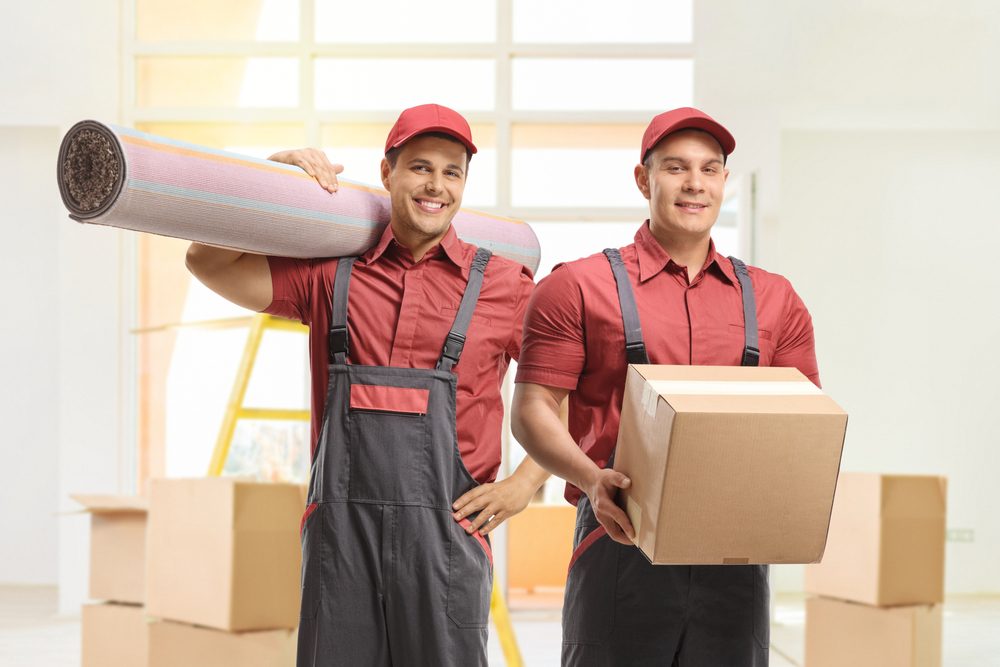 Moving Services You May Need
Not all moving services will give you the same deal regarding pricing and transport options. The following services could be crucial to a stress-free moving experience somewhere local.
Local Moves
Local movers know everything about your area. They know the routes and traffic patterns, and most importantly, they can help you when you're pressed for time.
Choosing out-of-state movers or even moving and storage companies from different cities can create significant delays in pickup and delivery times. Talking to the movers, getting a quote, preparing the cargo, and everything in between are all time-consuming activities.
But local movers can quickly pop in for an on-site quote. They can coordinate the moving efforts more rapidly and better understand your request's specifics. Moreover, local movers can reassign drivers, vehicles, and equipment to your delivery without considerably altering the original timeframe.
Commercial Moves
Moving into a new office building doesn't always involve long-distance relocations. Some commercial moves are local. But that still means you must find a safe way to move office equipment and furniture.
Electronics, IT infrastructure devices, chairs, desks, and everything in between often need different handling procedures than residential appliances and household goods. Thus, you may want to look for local moving and storage companies equipped to handle commercial moves.
Not many businesses can afford to halt regular operations to manage a move. Speed and efficiency are crucial for maintaining productivity at high levels and good relationships with customers and clients. Making the transition smooth for employees is vital.
Commercial moves benefit significantly from working with local moving and storage companies. Local shippers and movers provide experienced staff, high-quality equipment, and reliable logistics networks. They can move entire offices without delays.
Special Moves
One thing that makes moving a challenging process is that each move can be different. Customers may have unique requirements and timeframes and need specialized equipment. This means that not allmoving and storage companies might be able to accommodate you.
Finding the right local moving and storage companies is essential for a fast and efficient relocation. The main reason you want locals to oversee the move is that they're specialists. Local movers know the lay of the land.
They have great logistics networks in the area, know the best routes, have proper permits, and are close enough to handle complex moves with minimal delays.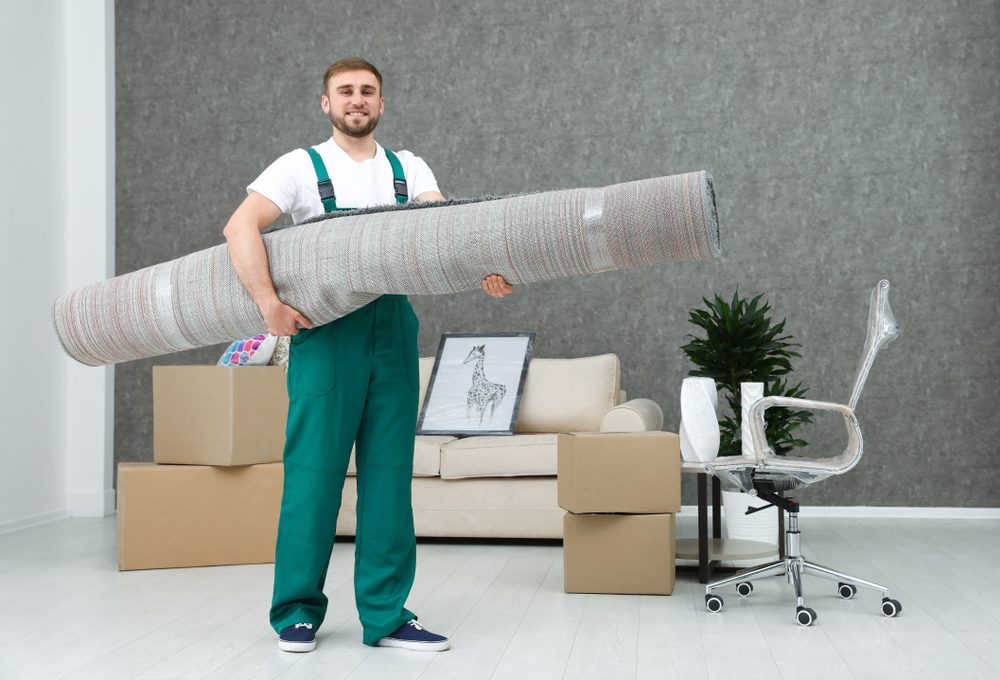 Moving and Storage
Just because you're moving a couple of blocks over doesn't mean you can haul all your furniture and household goods with you. If you're in a rush to move, you might not take more than a few valuables and essential appliances to your new home.
But if the landlord asks you to vacate the premises, you'll need a safe place to store your remaining cargo. This can complicate a simple local move significantly. You'll need to find a storage unit, rent it, move your items, move to the new home, and come back to get your stuff later.
You don't need to make as many extra steps when going from point A to B. This is where local moving and storage companies come in. Experienced local movers may have their own warehouses or partners operating storage facilities.
That means you only have one thing to worry about – hopping in your car and heading to your new home. When you can fit your remaining belongings in the new apartment or house, you can call the movers to bring everything from the storage unit.
Naturally, storage services cost extra. But you can still get a better deal and save lots of time by not searching for temporary storage on your own, especially on short notice.
Car and Motorcycle Shipping
Moving locally won't usually require shipping your vehicle to your new address. But what if you have more than one car or a couple of bikes, or your vehicle isn't working? You won't always be able to drive multiple vehicles individually. And a non-operational car certainly makes moving it yourself that much harder.
Local moving and storage companies may offer car shipping services. These shippers can load operational and non-operational cars and bikes onto trailers or trucks and transport them to the desired location. It may cost extra, but you won't have to worry about making too many trips or waiting for a mechanic to fix your vehicle.
Professional Packing
Even if you can plan a move months in advance, it doesn't mean you have months to prepare. You can research local movers, set a timeframe, and decide what you bring with you and what you'll leave behind. But you can't ruin your quality of life by packing everything months ahead of time.
Packing on the day of the pickup or one day before can delay your shipping order considerably. Then there's the matter of purchasing and storing packing materials and learning proper techniques for wrapping and packing certain items, like fragile heirlooms or large picture frames.
Not every homeowner knows the best ways to wrap and pack their furniture and appliances. Moreover, not everyone has time to pack all of their belongings and get everything ready for transport. This is where you can work with local moving companies that offer professional packing services.
When you hire a moving company that can pack your belongings, you'll get a team of experienced people. Even better, you won't have to worry about going out to buy boxes, padding, tape, wrapping paper, bubble wrap, and various other materials used in packing.
Your local movers will come to the pickup location with everything required to wrap, pack, and move your belongings safely and efficiently. If you care about the details or you're pressed for time, ask moving companies if they offer unpacking services too.
Some movers may even offer appliance installation services to make your job easier. Naturally, the more you need movers to do, the higher the quoted price for services will be. But the amount of time saved can be invaluable. As a bonus, you lower the risk of broken or damaged household goods due to improper packing. It's a nifty service to make your move less stressful both physically and mentally.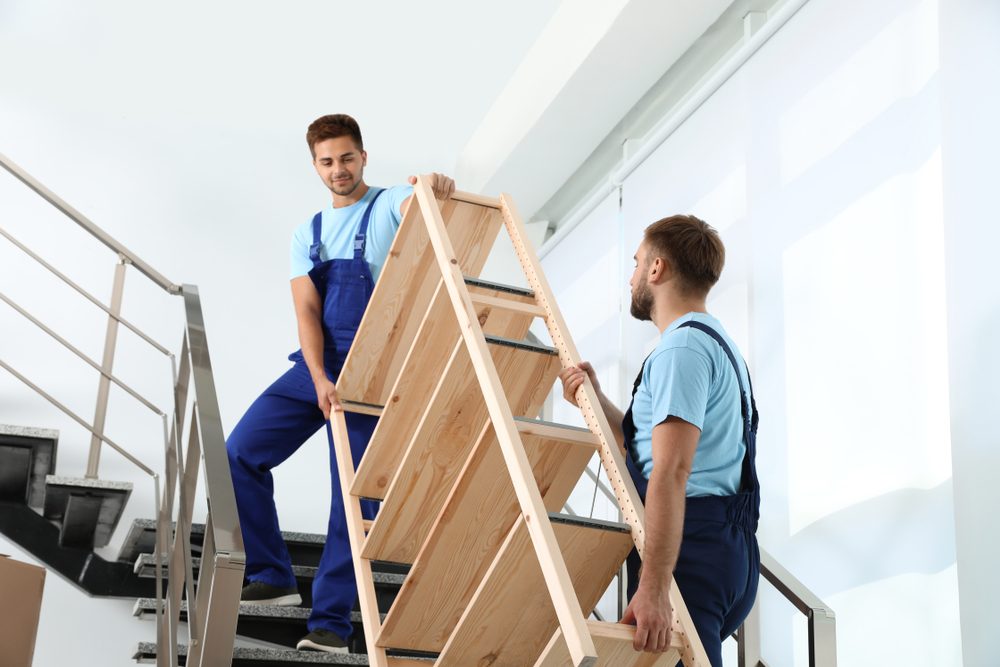 Clean-Up Services
Moving to a new place can create a lot of mess in your old home and the new home. If you can't stay behind to clean, you might want to hire local movers that can take care of the place after loading your cargo into a truck or trailer.
Whether it's the mess from moving furniture around or from unused packing materials, you may need someone to help you clean immediately after the place is emptied. Finding a specialized cleanup crew can take time and more money.
Disposal Services
Imagine the following scenario. You must vacate the premises of your current home and can't leave anything behind. But the property owners expect you to leave the apartment or house empty.
Throwing away part of your belongings can be a monumental effort for two reasons. First, you need muscle and a big enough vehicle to haul everything to a dump site. Secondly, you'll need to ensure you throw everything where it's supposed to go.
Some moving companies may offer these disposal services as an add-on to the primary transport packages. Moving companies may have the equipment, personnel, and logistics network to properly dispose of everything, from wooden furniture to consumer electronics.
Not taking advantage of this service when necessary can cost you more time and money than you realize.
Professional Furniture Moving Services
Don't assume that all local moving and storage companies can do everything. Some specialize in niche tasks while others branch out, offering various services. But here's something you may not know.
Almost any team of movers can carry a sofa or large dining table and load it onto a truck. But not all movers can disassemble large furniture to maximize cargo space and transport it safely across town. If you don't have the time, tools, or know-how to take apart large furniture, you may want movers with experience in this area.
The top local moving and storage companies probably have trained staff, specialized tools, and years of experience in disassembling and reassembling large furniture. It's a service worth buying when moving with a truck full of furniture. It's even more crucial if you want to transport antique or valuable pieces that might not survive shipping when fully assembled.
You'll probably want to pair a disassembly service with a reassembly service. Again, this is something that can save time, shorten the required trips, and increase the safety and security of your cargo in transit.
Enclosed Transport Services
Things can go wrong even when shipping something a few city blocks away. Accidents, bad weather, poor traffic condition, road hazards, and other factors can affect the ride quality. But few people think about these things.
Usually, when someone wants to move, they want to minimize their costs. If that means choosing open transport service, so be it.
However, if you want your cargo to arrive safely at its destination, enclosed trucks and trailers are the way to go. Enclosed transportation protects your items from theft, road debris, and the elements. It also offers more anchor points and box arrangement options.
Local moving and storage companies can do a better job of stacking and securing your belongings during transport. They can transport your cargo during any season and in bad weather conditions. It's even more vital to consider enclosed transport services when shipping valuable items and antiques from point A to point B.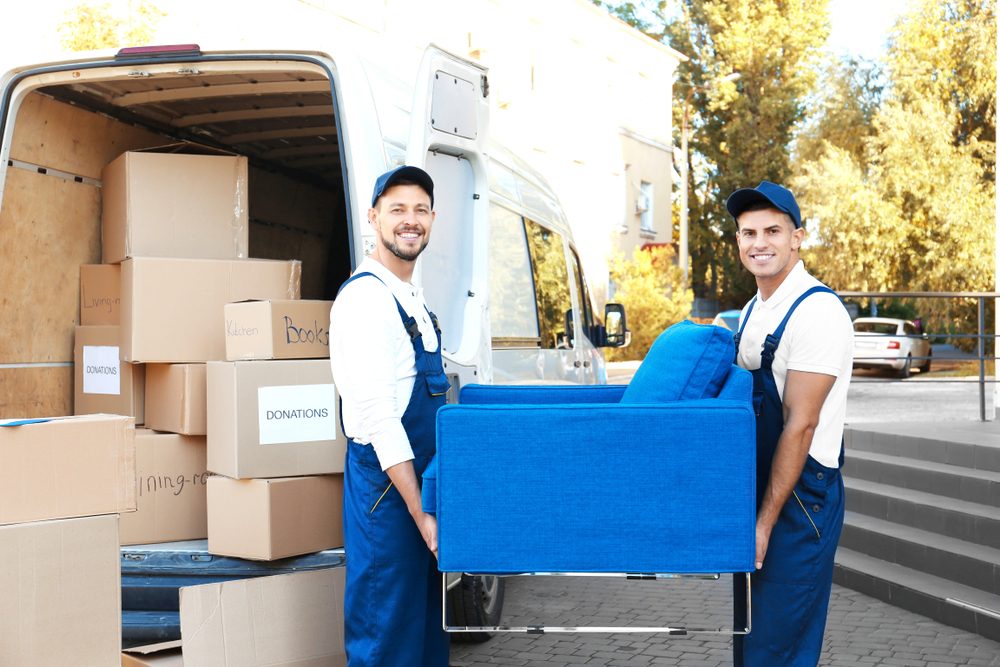 Find the Right Local Mover
Relocating is a stressful experience, and moving locally won't necessarily change that. Feeling stressed, anxious, on edge, and exhausted is natural. It can be even worse when moving on a tight deadline.
But you can avoid most of the turmoil by letting someone else take charge of the moving process. Working with local moving and storage companies is a safer and less stressful way to pack up your life and belongings to start fresh somewhere new.
Reputable local movers can offer a wide range of services. You just need to be clear on what your needs are regarding packing, loading, transporting, and unpacking. Local moving and storage companies can transport your cargo safely in as few trips as possible. Let experienced movers handle the logistics, packing, installation, and other residential or commercial relocation aspects. Do that, and you can focus on getting accustomed to your new surroundings and settling in with much less stress and strain.