Moving to another state can be overwhelming. There are so many things to do, check, buy, or get rid of, that many homeowners often don't know where to start. If you're in the same boat, worry not.
Here's the ultimate cross-country move checklist timeline to help you plan your move without hassle.
Cross Country Moving Checklist
Ideally, you'll want to start creating your list and checking its boxes around two months before the move. This gives you enough time to go over every detail without a rush.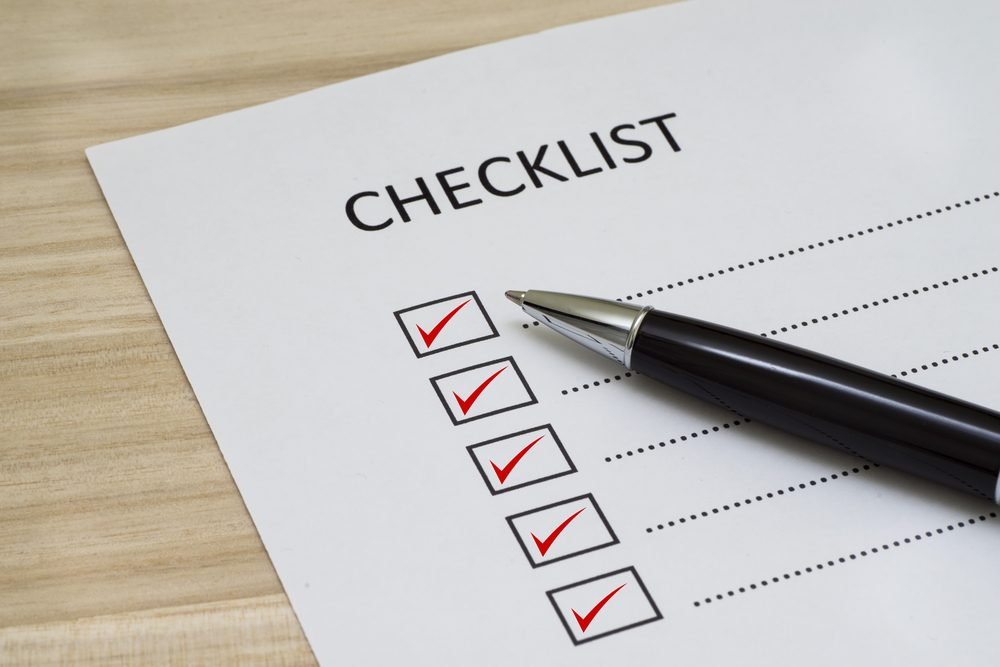 Moving Process Checklist – Two Months Before the Trip
1. Hire a Moving Company
Hiring a moving company early in the process is the safest bet that you'll get good service. Depending on the time of the year, movers could have their hands full even more than two months in advance. If you're planning to move during the summer months, make sure to do your research in advance and schedule your move on time.
The important part is to take time when exploring your options. You don't want to pick a mover that isn't trustworthy or lacks professional equipment for transporting your belongings. Reliable companies like Moving and Storage Services offer affordable, professional, and timely moving and storage services for cross-country moves.
If your employer takes care of the relocation package, you'll want to ensure the relocation policy suits your needs. Be sure to understand your responsibilities with the movers.
2. Back Up Your Files
Most of the files related to your moving are created online. Create a digital record where you'll save all important documents related to the move. You can use platforms such as Google Drive or Dropbox for this task. Include all receipts, photos, and quotes in a single folder so you have easy access to them.
If you have a lot of paper files and receipts, it's best to find a file that's easy to carry around and put in a bag for later reference. If you plan to deduct the moving fees on your tax return, you'll have to save the paperwork for that as well.
3. Decide on the Transportation Method
Eight weeks before departure is perfect timing for booking some tickets. Think about your preferences or needs and start exploring different travel methods. Compare the drive time vs. airplane ticket cost, weigh the pros and cons of shipping a car vs. driving it yourself, etc.
If you decide to drive, don't forget to schedule a tune-up before the big day arrives. Why risk car troubles when you can have a worry-free cross-country drive?
4. Come Up With a Budget
As the moving day approaches and you're starting to make transportation and moving service plans, it's wise to plan ahead for your moving expenses. This is an important step, even if your moving expenses are covered by your company. You can still run into unexpected costs. Oversized items, like pianos and fine art, weight limit overages, mileage, and additional insurance are some factors you need to consider.
5. Start Sorting Your Belongings
Start decluttering your home as early as two months in advance to help the moving process run smoother. Consider donating, selling, or recycling unused belongings that won't serve a purpose in your new home. You can ask a family member to help organize a yard sale or drive to the local charity to drop off old clothes.
As you start organizing and sorting items, it's wise to prepare packing material like blankets, linens, towels, socks, or old shirts. You may want to consider short-term storage services (also offered by Moving and Storage Services) on both ends of the trip.
Six Weeks Before the Trip
Now that you've created a plan, you can make more progress with your moving preparations.
1. Create an Inventory
Hopefully, by the end of the sixth week before the trip, you'll only be left with items you want to bring. At this point, it's time to make an inventory of all the items you'll pack. This is often necessary for the insurance policy provider if an accident, loss, or damage happens during transportation.
2. Review Your Insurance Policy
Talking about insurance policies, you'll want to take time to go over yours a few times, if necessary. Check what events your belongings are protected from and whether the policy changes once the items enter your new home state.
3. Measure the Rooms in the New House
If you haven't done this part already, now's the best time to do it. It's crucial you have a good look and measure the doorways and room dimensions, and consider the stairs to make sure your items can make it inside safely.
Your real estate agent may already have these numbers available for you. If not, you can ask them for the following measurements.
Rooms with appliances and furniture
Room layouts
Door, window, and closet height and width
If there appears to be a challenge with some of the dimensions, make sure to let your real estate agent and movers know about it.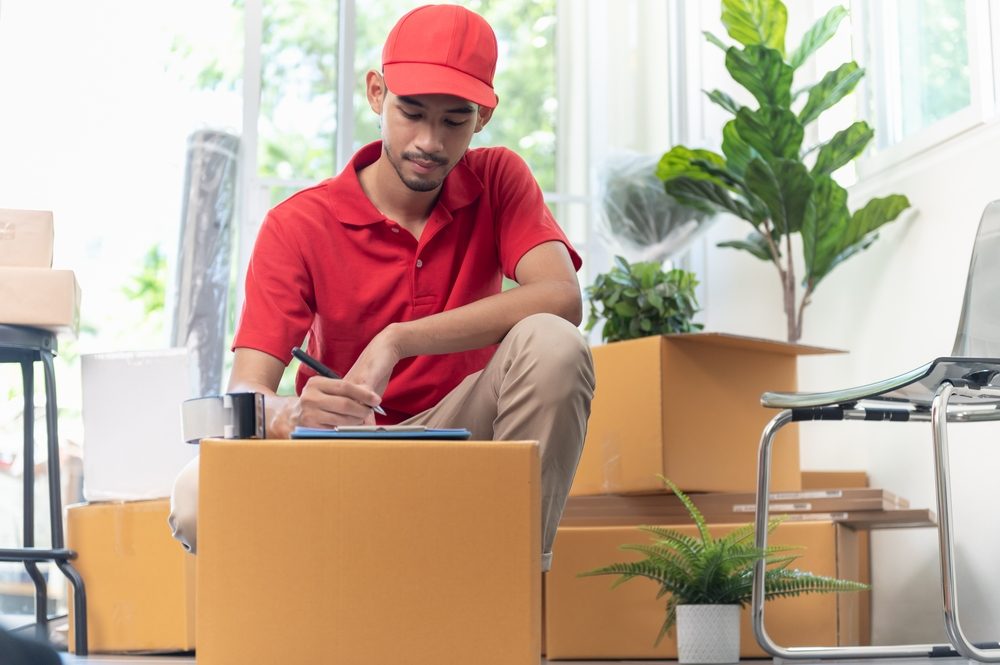 A Month Before the Trip
The last month before moving out goes by so fast, you won't even notice. Still, there are plenty of things to do at this point.
1. Start Preparing the Pets
Chances are, your pet is already used to driving and handles long roads just fine. But if this isn't the case, give them a month to get used to spending time inside a vehicle, to avoid road sickness on the moving day.
Airlines often have strict rules about pet transportation, so find out the details early on so both you and your pet can be prepared in case you take a plane.
2. Consider Professional House Cleaning
You may want to hire a professional to clean your home before the move. If you live in a rental home, this part is most likely going to be obligatory to make sure you get your deposit back.
Three Weeks Before the Trip
1. Gather Medical Records
Have your personal and medical records with you in a secure file nearby. Don't forget birth certificates, passports, school transcripts, dental records, and any other document that may be hard to replace. Keep your pet's records handy as well.
2. Manage Subscriptions
Three weeks before moving out is a great time to review your current subscriptions and see which ones you can arrange to keep at the new home and which ones you should cancel.
Here are some services you may want to manage.
Cable, internet, and phone
Gas and electricity
House cleaner
Fuel and oil delivery
Water
Babysitters
Gardeners
Newspaper
Gym membership
Parking
Safe deposit box
3. Update Bank Information
Let your bank services provider know you're moving so they can update your location in their system by the time you've moved. You can also contact your phone provider and similar services that should be made aware of the change.
One Week Before the Big Day
Now's the best time to make the most out of the remainder of your stay in the old neighborhood and finish some small details.
1. Contact the Movers
If you work with a moving company, call them to confirm the details about the moving day. Make sure you're on the same page in terms of payment too.
2. Organize the Packing Process
At this point, you'll want to pack the things that should be readily available to you when you get to the new house. These are usually the things you'll pack last, because you may need them during the moving process.
For example, these can include the following.
Paper goods
Towels and linens
Wax and foil paper
Disposable flatware and plates
Plastic boxes
Vacuum cleaner
Microwave
Stepladder
Tool kit
Light bulbs
Cleaning items
Extension cords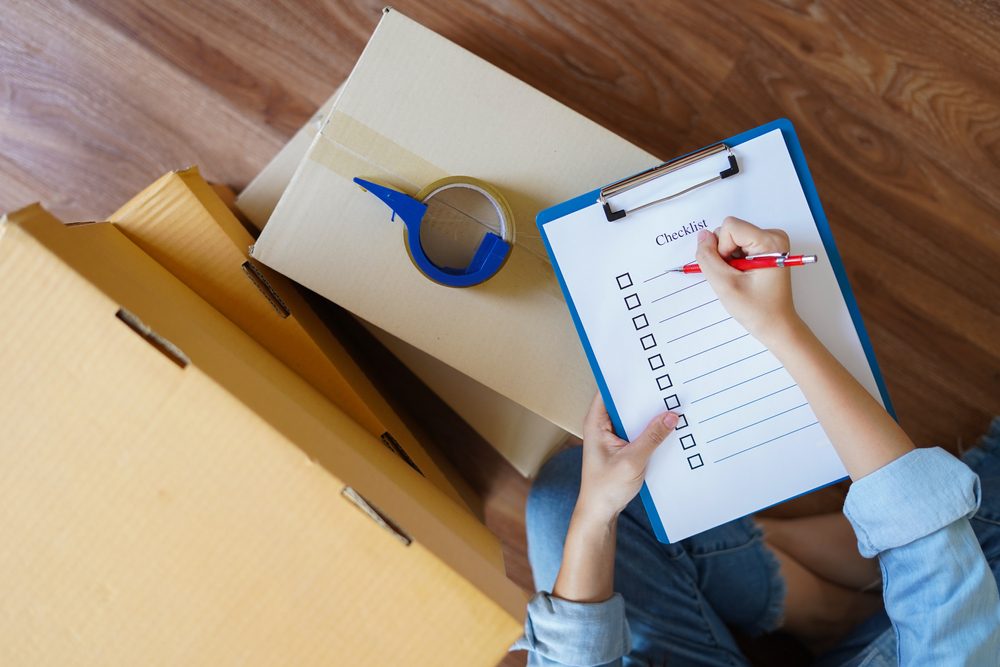 Two Days Before Moving Out
Two days before the big day, most of the hard stuff is already over.
1. Take Care of the Small Details
Two days before moving out, everything is mostly about waiting for the movers to arrive and taking care of last-minute details.
Defrost and dry the fridge and freezer
Donate leftover food
Update Amazon and other delivery services addresses
Secure valuables in a safe place
Keep cash on hand for tips
On the Big Day
The big day has arrived! Here's what you should do to make sure the move runs smoothly.
· Have someone watch the kids or pets before the moving truck arrives
Greet the movers and let them know of any issues you'd like to address
Make the final sweep of the house once all furniture and boxes are loaded
Additional Checklists
Moving Safety Checklist
Every interstate or local moving checklist needs to include the part about making the process safer for everyone.
1. Watch for Box Weight
Don't cram too many items in a single box. This will alleviate the risk of injury or straining.
2. Dress Accordingly
Make sure you wear clothes that you're fine with getting dirty. It's best not to wear baggy or loose clothing that could get caught on a piece of furniture or moving supplies.
3. Ask Family and Friends for Help
If you can, ask your friends or family members to help on moving day (or even before). Both physical and emotional support can help tremendously when moving cross-country.
4. Eat and Stay Hydrated
Moving can be an exhausting process. Ensure you eat nutritious meals and drink plenty of water to stay hydrated.
5. Have a First Aid Kit
Make sure you have a first aid kit close by in case anyone gets hurt.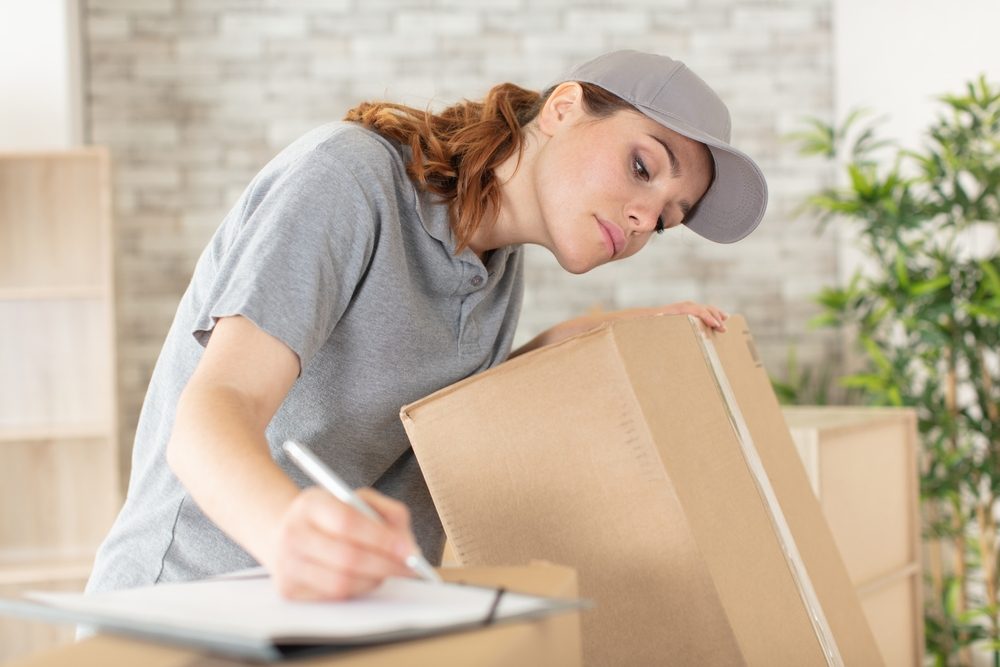 Moving Quote Checklist
As you're getting ready to hire a moving company, you'll want to have a clear overview of what's coming. This moving estimate checklist will help you with that.
1. Moving and Transportation Company Costs
These include packing and unpacking services, auto shipping services, and moving and storage services.
2. Extra Services
Hoisting, long carry, stairs, custom crating, furniture disassembly and reassembly, and multiple pick-ups.
3. Packing Material
Material such as packing paper, bubble wrap, boxes, sticker labels, colored markers, and tape.
4. Additional Fees
Additional fees include shuttle service, bulky items, cancellation fees, and extra stops fees.
5. Personal Traveling Costs
The most common expenses for personal travel include plane tickets, fuel, airport transportation, baggage fees, and meals.
6. New Home Expenses
Some expenses related to the new home may include deposits, security deposits, real estate agency expenses, minor house repairs, additional appliances, and furniture.
After the Move Checklist
Once you settle in your new home, it's time for some last steps before you can fully enjoy your new life.
1. Update the Insurance Policy
Review your insurance policy and shop for a new one, given that you live in a different zip code now. Make sure you update your address and that the auto insurance policy is compatible with the requirements of the new state.
2. Visit the Department of Motor Vehicles (DMV)
When moving to a new state, you must register your vehicle within one to two months of arrival. You'll need proof of insurance that meets the minimum requirements of your new home state.
3. Clean the New Home
Ideally, you'll want to clean the new house before you start unpacking.
4. Unpack
Take the unpacking process easy, and don't rush. In the first week after the arrival, you can unpack the most important boxes. Ideally, you'll want to finish the unpacking process no more than three weeks after you move in.
5. Get a Security System
Don't forget to set up a robust security system if there isn't one in your new home.
6. Make Spare Copies of Keys
Make spare copies of the house keys for all family members and the nanny or dog walker.
7. Check the Security Deposit Status
If you still haven't received your security deposit from the old landlord, you can contact them at this time to see its status.
8. Change the Locks
If you want to enhance the security of your new home, consider changing the locks in case a former service provider of the house or any random person still has keys to it.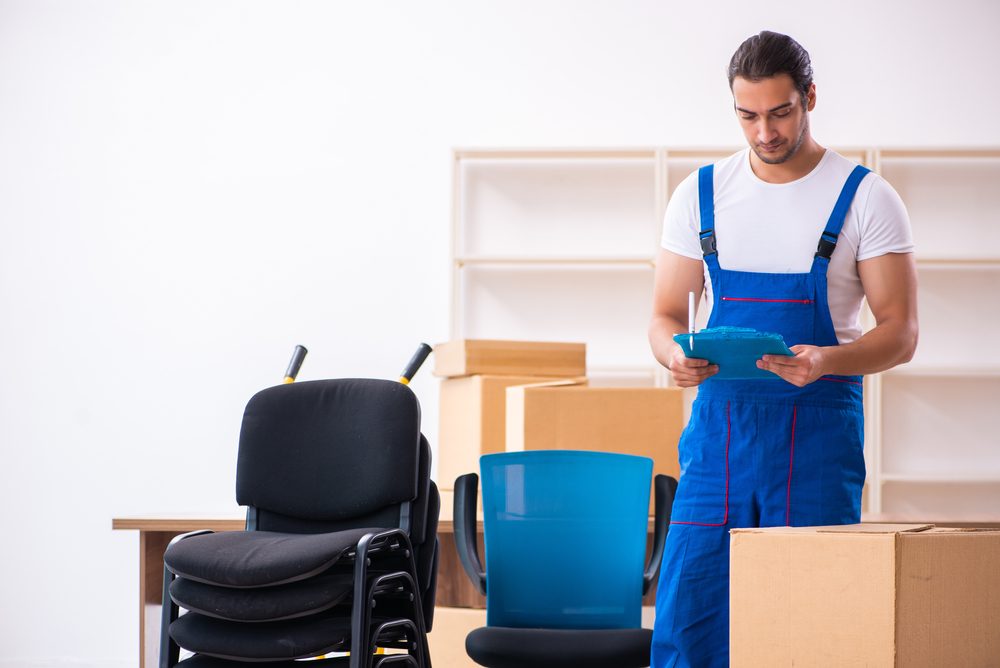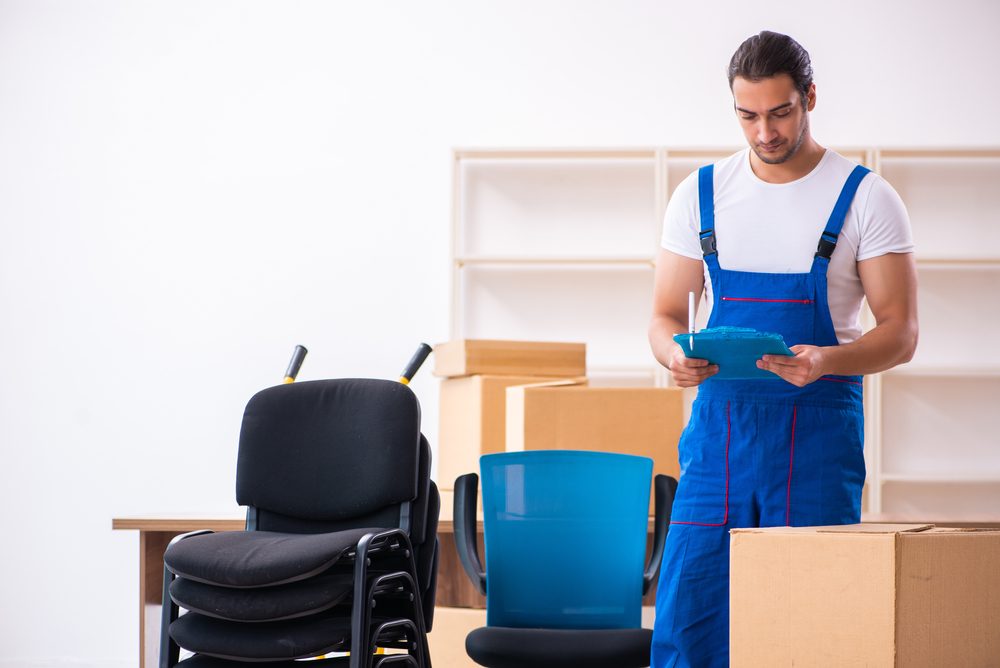 Long-Distance Move Checklist – Done
Moving cross-country is never a simple task. But with the help of our relocation checklist, the whole process should be much easier. With the help of the given timeline, you'll be able to prepare one step at a time without feeling overwhelmed.
Be sure to make the most of this moving interstate checklist and have fun preparing for one of the biggest milestones in your life!